Hi, I'm Harry.
I and my friend Adam are the main authors of this blog. We are passionate about sharing home improvement tips and general guides to help homeowners to solve day-to-day common fixes related to their homes, garage, and backyard.
I remember my old days when I found it difficult to fix my home's very basic problems and hiring a professional was really an expensive task for me.
Over time I've learned many great things about how to improve a home in very easy and economic ways. I've started doing things on my own, and I am sharing my experience in this blog with many homeowners who find it difficult to fix things themself.
Our keen interest is finding solutions related to your home, backyard, garage, and a general repair guide related to some home and backyard equipment.
You can bookmark our site so that all the helpful information is just inside the browser tab that can be accessed by you anytime.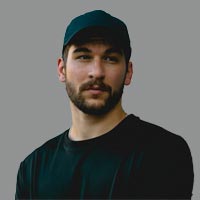 Harry Walter
Harry Walter is here, I'm a passionate writer of home guides, backyard, and garage problems, and have been doing this for a couple of years. I love to share simple solutions for your home and backyard problems.