Window shades are a great way to add extra security to your home. Your home rooms look better having stylish shades over the windows.
There are a huge variety of different types of window coverings that many companies offer. Today we are discussing Shade Store. 
Shade Store is a very popular brand for manufacturing home window covering and shading but is the shade store really worth it?
This article has enriched information about a different variety, colors, and patterns, and we have also covered some pros and cons of the quality of their products and services.
This will make clear your thought about Shade Store and will help you to decide whether you have to go with Shade Store or other brands.
Note: This is not an sponsored article, every information shared here is collected from various trusted sources to help our readers. 
 So without further ado
Let's get started…
The Shade Store In-Depth Analysis: Is It Worth it?
Let's understand the history of the Shade Store first to understand this famous window treatment brand in a good manner.
Brief History of The Shade Store
The company was established in 1946 by its founder Adam Gibbs. This is a family-owned business, which has three generations of expertise in providing custom window treatment to its customers. 
Shade Store makes it much easier to customize your home window shades, draperies, and blinds. 
Headquarters: Greater New York, East Coast, Northeastern US.
Founder: Adam Gibbs
---
Shade Store Product Lineup
Different Variety Of Shades 
Shade Store offers tons of different materials in each category. It has 6 different shade options to choose from which are listed below.
Roller Shades
Solar Shades
Roman Shades
Woven Wood Shades
Cellular Shades
Peated Shades
Roller shades are simple yet stylish and have more than 400 material choices to decorate your window. 
If you want to protect your home from harmful UV rays without the loss of natural light in your home then you can consider solar shades. This shade is available in 150+ materials. 
Roman shades come with blackout lining which ensures your privacy. This shade is available in 6 different styles and more than 500 materials. 
If you want the touch of natural materials on the shades then woven wood shades are for you. This shade is available in 4 different styles and more than 100 sustainable materials. 
Cellular shades are good for better insulation and temperature regulation of your room. The shade is available in single and double cells. Here you can choose 50+ light filtering and blackout options.  
Peated shades come in various light filtration and blackout options. 
Different Variety Of Blinds
You have three choices for its blind section which are:
Wood Blind
Vertical Blind
Metal Blind
Blinds are the best choice to ensure privacy and control the amount of light enter to your home. Choose a wood blind if the texture of your window frame is woody. 
Vertical blinds are a drapery alternative and are available in 250+ materials. Metal blinds are made of durable, affordable, and long-lasting aluminum that is available in 9 different styles.
Also Read: 8 Patio Doors With Built In Blinds Problems [Quick Fix]
Different Variety Of Drapery 
Custom Drapery
Drapery Hardware
Custom Pillows
Unlike shades and blinds, draperies added an exotic look to your windows and room. Shade Store's custom-made draperies are available in 8 different styles and more than 500 different materials. 
Here, you have 16 drapery hardware collections which are available in 20+ finishes. You can either choose single or double rod options as per your requirement.
Custom Made Pillows
They also manufacture some most elegant pillows. These pillows are available in 3 different styles and shapes as 
Square Shape
Rectangular Shape
Bolster Shape
More than 900 materials and 90+ trims meet the exact look of your bedroom interior. 
---
Material 
The material choices are huge here. You have more than 1300 different material choices in different categories. Some most popular shade materials are Harper, Brass weave, Mesa Verde, Bryce, Dakota, and many more. 
Shade Store blinds are available in more than 300 different materials and finishes. Its wood-based blinds are available in Basic, and Laminated, vertical blinds come in Bamboo, Basketweave, Thompson, Techno, Spring, etc.
Metal blinds come in Aluminum finishes.  
Shade Store Drapery comes in more than 500 different material choices. Some most common material choices are Linen, Shoreline, Upton, Sahara Strip, etc. 
---
How To Order Shade Store Products?
For ordering any product you can fill out a simple form through their website to appoint a free measurement service.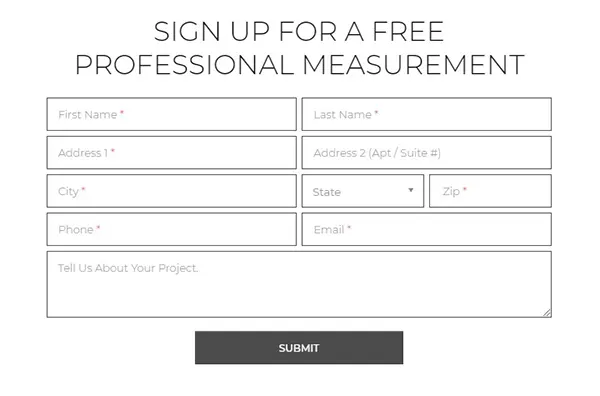 If you are overwhelmed with the so many available options then you can visit their store close to your location. They have more than 100 showrooms in the USA. You can request a showroom appointment by filling out this simple online form on their website.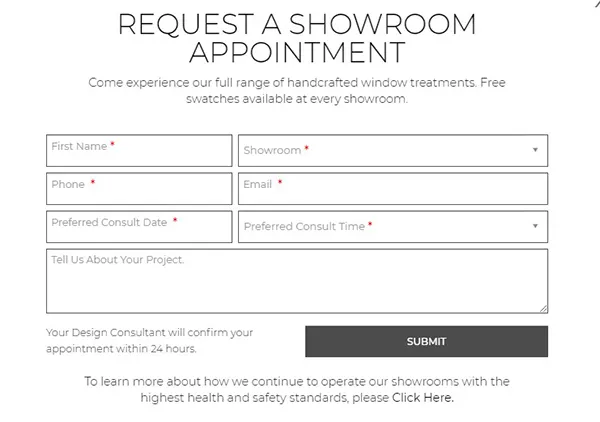 Their products are available online as well. You can order them through the Shade Store's official website. 
Also Read: Window World 4000 Series Vs Pella 250: Choose Wisely
---
Delivery And Installation
It will take up to 3 weeks to deliver your order and the installation can be done on the same day in most cases. You can also choose the day of installation at your convenience.  
You can also take measurements and do the complete installation by following the steps mentioned on their website. 
But I would not recommend taking measurements and doing the installation yourself if you have never done it before. 
---
Warranty & After-Sale Services
All the Shade Store custom-made products come with a limited lifetime warranty but the warranty is only applicable to the original buyer of the product and it is not transferable.
Shade Store offers a limited 5 years of warranty on the motor and other accessories.
But some customers have issues with the Shade Store lifetime warranty. I've researched some social media feeds about the customer reaction to the service of the Shade Store, unfortunately, they are not promising. 
According to Allie, her office window shade broke after one year of installation, she contacted the customer support of Shade Store. A tech person visited her house and did some temporary fixes by punching some holes, and performing the sewing and stapling process until it got replaced.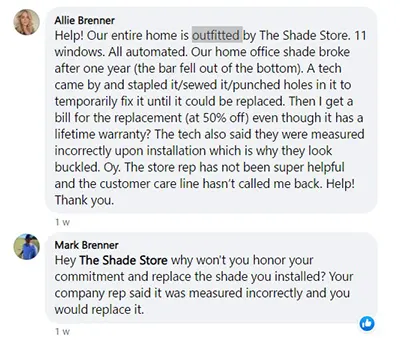 She was shocked that they charge for the replacement of the broken shade which has a lifetime warranty. They charge for the replacement with a 50% discount. 
What is the company policy about replacement?
Wrong Measurement By You Or By Professional 
In case you wrongly measure the size of your window, Shade Store provides full support to cut it down if measured wider than the space and if cutting is not possible they allow you to place a fresh order with the 50% discounted price within 30 days of the original purchase. 
Any mistake made by professionals will be solved free of cost. 
---
Price
How Costly The Shade Store Products Are?
The cost of window treatment is not cheap. They cost you a few hundred dollars to thousand dollars according to the quality of the product and the nature of the project.
The average cost of installing 5 motorized shades over the 5 different size windows is nearly $3500. 
---
Conclusion
Finally after going through the whole article, if you are still in dilemma about 
Is investing in Shade Store for custom window treatment worth any?
Let me clear this doubt by mentioning some points. Shade Store has 45 years of experience in this field and has various resources and expert technicians to build a quality product for your home.  
They have a huge variety of different shades, blinds, and draperies with tons of different textures, designs, and accessories. 
They offer free measurement and design consultancy at your doorstep. Apart from all the good things, Shade Store products are expensive. Their consumer support is also not as much as promising as advertised. 
Any defect and size issue can be solved but they will charge you 50% of the actual price of the product when there is a lifetime warranty on that product. 
FAQ
Q.1 Does Shade Store Products Worth Buying?
Ans: The simple answer to this question is yes, you can try their shades, and blinds to decorate your home windows. The design, texture, patterns, and choices of tons of different materials they offer are insane.
Q.2 How Can I Order From The Shade Store?
Ans: Either you can order online directly through their website or by visiting their nearest store. 
Q.3 Is The After Sale Service Good For Shade Store?
Ans: They advertise as they offer decent customer support and after-sale service to their customers, but some customers complain about their poor customer support and improper warranty support.