Doors and windows are essential not only to make your home look stylish, and modern but also to make it secure and provide additional protection against burglars. 
Most modern doors and windows come with an energy star rating and save a huge sum that will be wasted on yearly energy bills. 
Do you know having proper window blinds can improve the value of your property? This is why choosing the right brand for doors and windows is a very important task whether you want to install doors and windows for your new home or want to replace some old, and outdated doors and windows of your existing home. 
I've also compared Pella with Reliabilt, and Marvin & Andersen. You can also check out them if interested.
Today I'm going to compare the two most popular manufacturers of windows and doors in the USA, Pella, and Window World. 
I will compare them side by side based on the following parameters so that you can understand which one is best in which category. This classification would also help to differentiate their products and features effectively. 
Brand Reputation
Different Patterns, Designs, and Colors options.
Quality of material. 
Ordering Procedure
Price
Warranty
So without further ado
Let's Begin the comparison…
Window World Vs Pella: Differences And Similarities
Every brand has its own identity, and some unique parameters to serve its customers their services. Let's have a look at which brand offers what to its customers.
Both companies are reputable and dependable when it comes to selling their products. However, there are certain differences between the two. Here's a detailed comparison of the best features of both brands.
Brand Reputation
A reputed brand gain customer trust and people are willing to buy more product from a trustworthy company. In this section, let's understand which brand is more valuable than the other and provide good services to its customers. 
Is Window World A Trusted Brand?
Window World is a 27 years old company based in the USA, started in 1995. Initially, they sold their windows in Wilmington, a small roadside store at that time. 
From that time till now, their motive for doing business is the same 
Superior products, professionally installed, at a guaranteed low price.
Today with more than 200 locally owned locations and stores in more than 48 states, Window World is one of the largest window replacement and exterior remodeling companies in the USA. 
Headquarters: North Wilkesboro (N.C.)
Founder: Leon Whitworth
Is Pella A Trusted Brand?
Pella has faith in innovation, this is why it has patented more than 150 products and designs. The company was started in 1925 when Peter Kuyper and his wife Lucille owned a Rolscreen company for $5000. 
Later Kuyper moved to Pella, Lowa where he has a family business. Today Pella is one of the largest window manufacturers in the USA. Initially, this was famous as a Rolscreen company, in 1992 the name was changed to Pella Corporation. 
Headquarters: Pella, Lowa, USA
Founder: Pete and Lucille Kuyper 
---
Pella Vs Window World: Product Lineup
Window World Product Lineup
Window World offers a wide range of home improvement products to its customers. window Worlds products are categorized into these sections: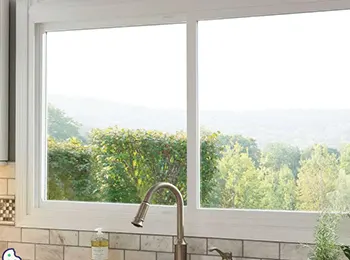 | | | |
| --- | --- | --- |
| Windows | Entry Doors | Patio Doors |
| Siding | Shutters | Garage Doors |
| Storm Doors | Impact | – |
Its windows section has 10 different types of windows for your home needs which are:
Double hung windows
Sliding windows
Casement & awning windows
Picture windows
Architectural shapes
Basement hopper windows
Acrylic brook
Bay & bow
Garden
Single-hung
Entry doors 
Window worlds entry doors are designed to cope with severe weather conditions. They are resistant to rot, wrap, and twisting. You have 3 choices in its entry door segment, you can choose a wood grain entry door to feel a real wood texture in your home. 
Its modern entry doors come with clean lines and various vibrant colors. You can also choose Smooth fiberglass doors, which are paintable and better than traditional steel doors. 
You have two choices in its patio door section:
Sliding patio door
Hinged patio door
Siding 
Window World sidings are available in different series, starting from 1000 to 6000. Window World vinyl sidings are most popular for their beautiful appearance.
Sutters 
Window World has three types of shutters that are perfect for your home. Its arch top and transom shutters are very popular. 
Garage Doors
 A garage is also a very important place that many homeowners neglect. You can choose three different styles of garage doors to enhance the look of your home exterior which are:
Amarr Classica
Amarr Oak Summit
Amarr Straford 
Storm Doors 
Window World has 5 different types of storm doors to add security and beauty to your home entryway.
Full view
Retractable screen
Security
Ventilation
Traditional
Impact Doors & Windows
Window world impact doors and windows are best for those homeowners who live in a coastal region or inclement weather areas. 
Window World offers a huge variety here:
| | | |
| --- | --- | --- |
| Impact double hung & single hung windows | Impact sliding windows | Impact casement & awning windows |
| Impact picture windows | Architectural shape windows | Impact patio doors & entry doors |
I found the categorization and presentation of different products in different organized categories are more awesome in Window World than the Pella. 
Exploring the different products and making selections is very convenient and easy in Window Worlds than the Pella. 
Pella Product Lineup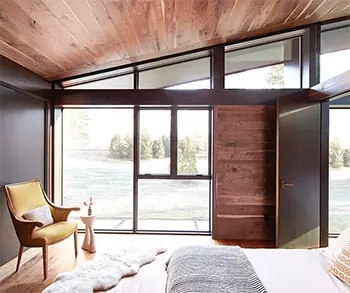 Pella Windows
Pella has 10 different types of windows for every corner of your home. Let's explore them…
| | |
| --- | --- |
| Casement | Bay & Bow |
| Awning | Picture |
| Double-Hung | Sliding |
| Single-Hung | Custom |
| Specialty | Stock inventory |
Some windows lineups are different from the Window World such as Specialty, Stock inventory, custom, etc. Both brands have a huge collection of different windows to offer their customers.
Pella Doors
Pella has three types of doors which are:
Patio doors
Front doors
Strom doors
There are 4 different types of Patio doors available to choose from:
| | | | |
| --- | --- | --- | --- |
| Hinged or French | Sliding | Bifold | Multi-slide |
There are 5 different types of front doors available for you:
| | | | | |
| --- | --- | --- | --- | --- |
| Solid wood door | Wood door with glass | Fiberglass door with glass | Solid fiberglass door | Solid steel |
Pella two types of storm doors are very popular which are Fullview storm doors and Rolscreen storm doors.
I found the door section in Pella is designed in detail which makes it much easier to go through the whole category. Choosing doors for your home is very convenient and much easier in Pella than in Window World.
Soundproofing
Pella also offers soundproofing services for the entire home. They don't have a garage doors option on their site as you find on Window World.
Also Read: Window World 4000 Series Vs Pella 250: Choose Wisely
---
Quality Of Material: Window World Vs Pella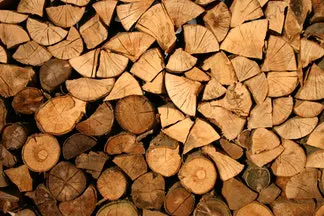 What Material Does Window World Use In Its Window And Door Manufacturing?
Window World uses different materials for manufacturing windows and doors frames, and bodies. Window World uses these different materials to manufacture frames for its doors and windows:
Vinyl
Aluminum
Wood
Wood-clad
Composite
Fiber Glass
Window World Material Pros And Cons
You can choose Vinyl if your budget is low. It provides decent energy efficiency at a low budget, but there are very limited color choices for you. Wood is also a great choice and is a good insulator but it requires more maintenance. 
If you live in a wet climate then you can choose Aluminum but it is less energy efficient. Wood-clad material is strong and comes with good insulation but moisture hurt it and makes it rot. The composite window material is maintenance-free and gives the feel of real wood. 
Window World also offers Fiberglass doors and windows which are expensive but are highly energy efficient and durable.
What Material Does Pella Use On Its Windows?
Pella uses three different materials for manufacturing their windows which are:
Now the question is…
Which material is best for windows?
Choosing the right material for your window is very important. Here, I'm going to give some consideration which helps to choose the right material for a window.
Wood-Based Windows
If you want a more natural look in your room, then you can choose a wood-based window. A wood window can be painted easily, and it offers much better insulation to maintain the room temperature than other materials.
Also Read: Marvin Vs Pella Vs Andersen: Choose Wisely
But not every wood is best for manufacturing windows. The quality of the wood, and how they are processed matter most. It is beneficial to choose the wood that is treated to prevent moisture damage and stain from mold and mildew.
A wood window can be painted with the desired color and this way it becomes humidity and insect resistant. A wood window offers such a huge variety of different designs and patterns which are hardly available with other materials.
Fiberglass Windows
Fiberglass windows are known for their amazing durability and require low maintenance. Fiberglass also looks new and fresh over time and withstands extreme heat and cold weather conditions.
I would recommend you must try Pella's Impervia Fiberglass Windows, as they are highly durable and energy-efficient.
Vinyl Windows
If you are looking for fully functional and economic window solutions for your home then have a look at Pella Vinyl windows. Pella vinyl windows are one of the most energy-efficient windows of all window types.
Vinyl-based windows are very easy to maintain because they don't need to paint, refinish or stain. The frame of vinyl windows comes with wood-like insulation and to prevent heat loss you can use foam insulation as well.
Vinyl windows are a great choice for those who suffer from noisy surroundings around their room.
---
Ordering & Installation Procedure
Window World Ordering & Installation Procedure
The ordering procedure of Window world is pretty simple. You need to fill out an online consultancy form from which you can choose either an in-home or a virtual appointment. 
A design consultant will visit your home or contact you virtually depending on what method you choose for consultancy. He will help in choosing the design, color, and pattern, take your design ideas, and improvise them as per his/her expertise. 
When everything is finalized he will place your order. Now your order will move to the manufacturing unit and when it is ready and arrive at their store, they will call you to schedule the installation. 
Window world technical guys visit your home for installation. When the installation is finished, you are ready to enjoy your product.
Pella Ordering & Installation Procedure
The whole procedure of ordering in Pella is the same as you will see in Window World. Pella's online free consultation form is simple than Window world. 
Pella also offers an in-home consultation or virtual consultation service to its customers. The day when a design consultant visits your home, or meet with you virtually, show you some product samples, clears all the installation procedure, and take the measurement. 
When the order is finalized, they schedule the most suitable installation day for you. Pella expert technicians visit your home for the installation of your order safely and securely. 
---
Warranty Period Of Pella And Windows World
Window World Warranty
Window World offers a limited lifetime warranty on all replacement windows and patio doors. This warranty is applicable as long as you (who purchase the product from windows world) own your home. 
All the mechanical parts such as locks, vent stops, etc are replaced free of cost. The good thing is Window World warranty is transferable. 
Pella Warranty
Pella also provides a limited lifetime warranty on the majority of products such as its Vinyl based windows and wood windows. The warranty is valid for the original buyer's single-family only, and it is not transferable.
All the windows purchased for commercial purposes from the contractor, or engineers are covered with 10 years of warranty on wood-based windows which is transferrable, and 20 years on laminated glass-based windows, which is not transferrable.
---
Price
Window World Doors And Windows Price
Window World's most popular windows will cost you between $500 to $1200. You have to pay the installation cost per window of more than $500. Window World offers only vinyl-based replacement windows to its customers. 
Window world doesn't make windows for new constructions, although you can order replacement windows for your new construction project.
Pella Doors And Windows Price
Pella sliding patio doors will cost you from $1000 to $6000. Pella basic sliding doors are cheap and its multi-slide patio doors will cost you much higher. 
Pella windows will cost you from $400 to $3000+ with the installation cost. Pella 250 series is a low-budget window category and its reverse and Architect series are the most expensive. 
---
Which Brand Is Worth Buying Between Pella And Window World?
Although Pella is a 25-year-old company than Window world, the popularity of Window world is more than that of Pella. I really love and find it very convenient to go through their huge product range and their categorization on their website. 
Pella Architect and Reverse series windows are the best in quality and design. Pella 250 series is one of the most affordable window lineups for those who want to buy functional windows on a very tight budget. 
According to the latest report of Consumer information research company J.D Power released in early 2022, Window world ranks second with a score of 883, after Andersen which scored 890.  
J.D Power's 2018 study stated that Window World's performance in customer satisfaction is better than Pella's. Pella's after-sale service is not satisfactory and many homeowners complain about its poor customer support. 
I hope this brief information is good enough to decide on the right brand for your home doors and windows. 
---
FAQ
Q.1 How Long Has Window World Been In Business?
Ans: Window World has been in the market since 1995.
Q.2 Which Brand of Customer services Are Better Between Pella And Window World?
Ans: According to the 2018 report of J.D Power (A consumer information research company) Window world provides better services to its customers. Pella has to improve its customer support service. Many homeowners stated several complaints regarding their poor customer support on various social networking sites.
Q.3 Are Pella Windows High End?
Ans: Pella has everything for each budget range. Pella has some high-end window lineups such as the Pella Reverse series and Architect Series are the most expensive windows that you can buy for your home. These windows are highly customization as well. 
On the other hand, the Pella 250 series of windows are highly affordable and are for budget customers. 
Q.4 Are Window World Windows Made In The USA?
Ans: Yes Window World is a USA-based company and its windows are exclusively made in the USA. They are manufactured in its two manufacturing units Lowa, and Pennsylvania.